Kuala Lumpur Global Round
About the Global Round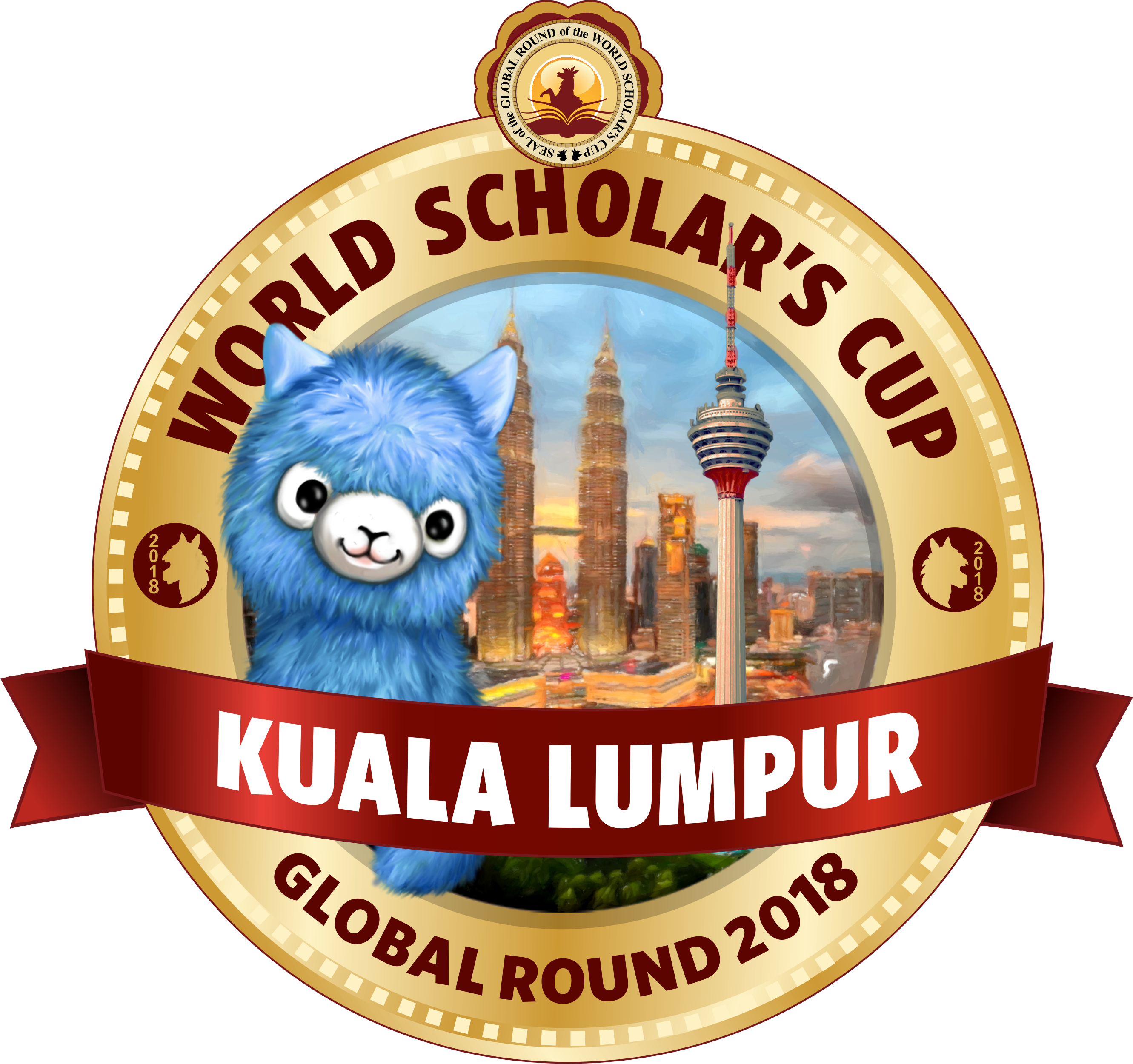 More than 5,000 scholars from over 50 countries: three times a year we invite qualifying teams from all over the world to join us for Global Rounds that bring together our entire international community.
The first of our Global Rounds in 2018 returns to the Kuala Lumpur Convention Centre at the very center of one of the world's most cosmopolitan cities from June 18 to June 23.
You'll experience scavenger hunts, keynote speeches, panel discussions, our signature cultural fair, the Scholar's Ball, and, of course, all the competitive and community-building events that drew you to the World Scholar's Cup in the first place, from the Debate Showcase to the Scholar's Bowl.
Every participant will walk away with new friends, new discoveries, and very large alpacas—and all participating teams will have the chance to qualify for our year-end Tournament of Champions at Yale University.
Discounted Hotels
We encourage all participants to stay at one of our recommended hotels, all within easy walking distance of the Kuala Lumpur Convention Centre (KLCC). Special negotiated rates include WiFi and breakfast.

Official Hotels:
Grand Hyatt | from MYR 535 + taxes | Online Booking Link | Booking Form
Traders Hotel | from MYR 450 + taxes | Online Booking Link | Booking Form
Impiana Hotel | from MYR 326 including taxes | Booking Form

Additional 3 Star Options
Le Apple Hotel | from MYR 305 | Booking Form
Holiday Inn Express | from MYR 284 | Booking Form

Additional 4 Star Options
Novotel Hotel City Centre | from MYR 315 | Booking Form
PNB Perdana Hotel & Suites on the Park | from MYR 307 | Booking Form
Maya Hotel | from MYR 399 | Booking Form
Fraser Place Kuala Lumpur | from MYR 432 | Booking Form

Additional 5 Star Options
Hotel Istana | from MYR 326 | Booking Form
Royale Chulan Hotel | from MYR 336 | Booking Form
Fraser Residence Kuala Lumpur | from MYR 399 | Booking Form
Ascott Kuala Lumpur | from MYR 536 | Booking Form
Pullmann City Centre Hotel & Residence | from MYR 388 | Booking Form
Mandarin Oriental Kuala Lumpur | from MYR 635 | Booking Form

Airport Transport
Airport transfers are offered through our official ground partner, Asian Overland Services. | Booking Form

Optional Excursions
We encourage teams to take optional excursions on the day they are not "in play." Tour options include a KL City Tour, White Water Rafting, Tour of Malacca and more!
Description of optional tours
Download optional tours booking form
Invitation Letters
If you qualified for the Global Round at a regional round and now need an official letter of invitation to show your school, potential sponsors, or a consulate (for visa purposes), please refer to your delegation leader for a global round invitation letter. This person is the contact person listed in your registration form, and the letters are emailed out after each regional event.

If your embassy requires a more specific visa letter, we would be happy to issue one after registering for the Global Round. Please email us at [email protected] to do so. Note that parents who are not AIAs or DAAs will not be included in these letters, and they should use their child's invitation letters in support of their visa applications.

Global Round Alternatives
Can't make it to Kuala Lumpur? Learn more about our Barcelona and Melbourne Global Rounds! Held in July and August, the other Global Rounds offer the same events and Tournament of Champions qualification opportunities as in Kuala Lumpur.
Teams From New Countries
Are you from a country looking to join us for the first time? Email us to request a special exceptional berth and other assistance.